The Broad-winged Hawks are passing over Tlacotalpan.


19,642 were counted today, April 5, 2005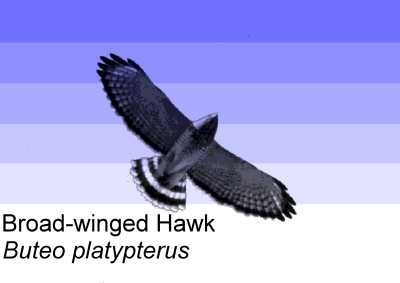 Here are some links that you may find useful for infortmation on the Broad-winged Hawk
Peregrine Fund
Peterson
You can find additional information on this and other hawkwatches at:
HAWKCOUNT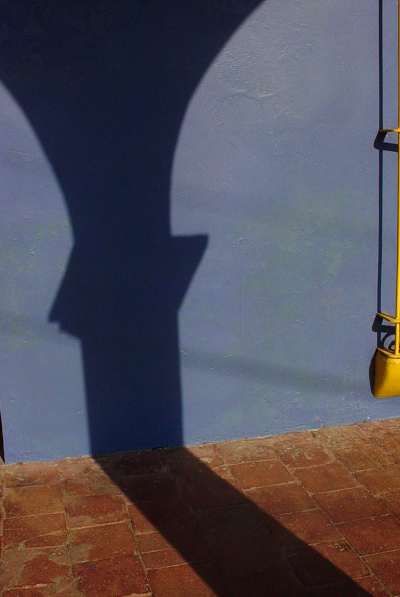 This

is my photo blog on the spring hawkwatch here in Tlacotalpan. I began

the count on March 21 and as of April 5th I have counted 75,685

migrating raptors in 11 different species. I want to share with you

some of this marvelous migration that I am able to witness. I you are

reading this I would like for you to drop me a line,

hawkwatch@gmail.com It is fun to know who is visiting my

photo weblog. David McCauley.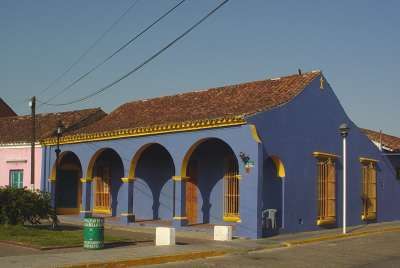 Physical setting for the spring hawkwatch, my front porch.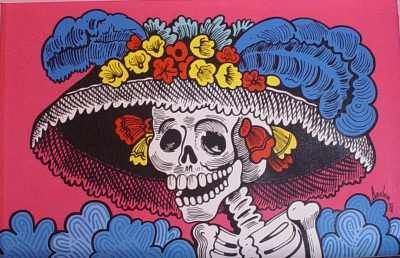 Artist rendition of the famous Posadas print "La Katrina" Painted by Tlacotalpan Painter Rafael Aguilera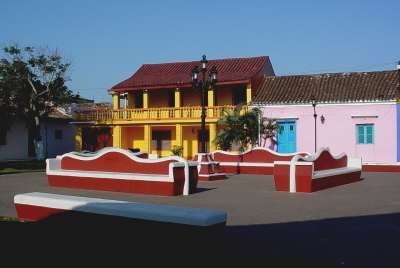 Tlacotalpan is a UNESCO world heritage site. The town was founded by the Spanish in 1590.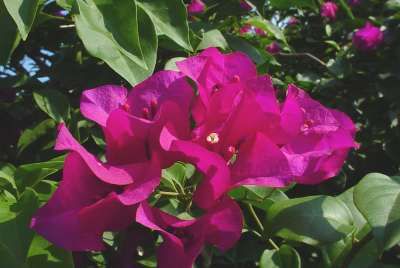 Tally board here in Plaza Doña Marta for April 2.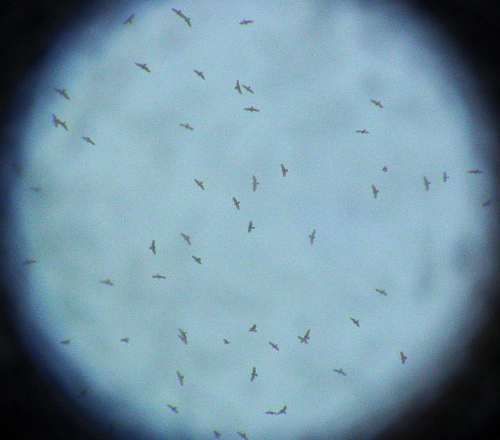 Broad-winged Hawks kettle of the Plaza Doña Marta in Tlacotalpan, Veracruz