100,000 plus Raptors and an Eastern Coral snake.
Oct.28, 2005
Below is visual that show the southward movement yesterday of raptors here in the river basin of the Papaloapan river in central Veracruz, Mexico.
There was massive movement with steady "lines" of raptors (primarily Turkey Vultures) from San Jeronimo to San José Paploapan. As I observed from the bus fromTlacotalpan enroute to San José I observed (conservatively 80,000 plus raptors in six (15 to 20 wide) "streams")
Absolutely Veracruz River of Raptors awesome!
In San José Papaloapan I observed 50,000 + raptors between 14:00 to 15:15
in addition to the TV´s, I spotted Swainson´s hawks, Cooper´s hawks, Sharp-shinned hawks, Am. Kestrels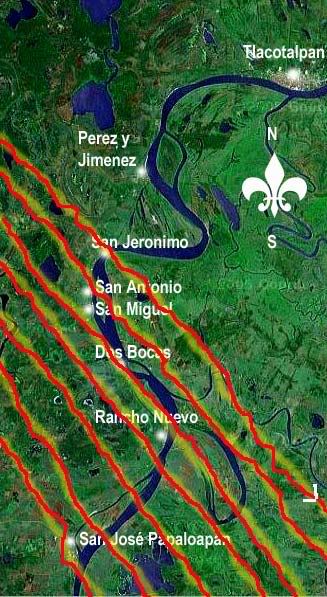 I was able to get some pics of a juvenile Eastern Coral snake that was captured in the back yard of one of the neighboring houses in San José Paploapan.
The heavy rains this year have forced many snakes to head for higher ground which happens to be where most of the houses are built.
It was a bit of an adrenelain rush to photograph this marvelous venomous snake. Micrurus F. Fulvius.
Click on the image to see a larger version, note the faint yellow rings that are beginning to develop.
'If red touches yellow, it can kill a fellow' (coral snake)
'If red touches black, it is a friend of Jack' (scarlet kingsnake or scarlet snake)


Link

showing the difference between Coral snakes and non-venomous "mimics"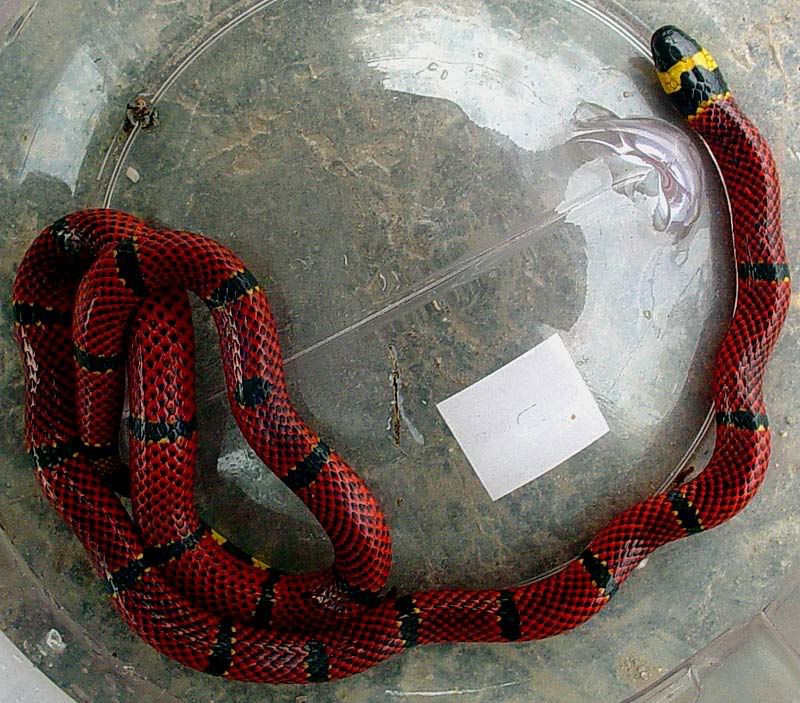 Click here for another view